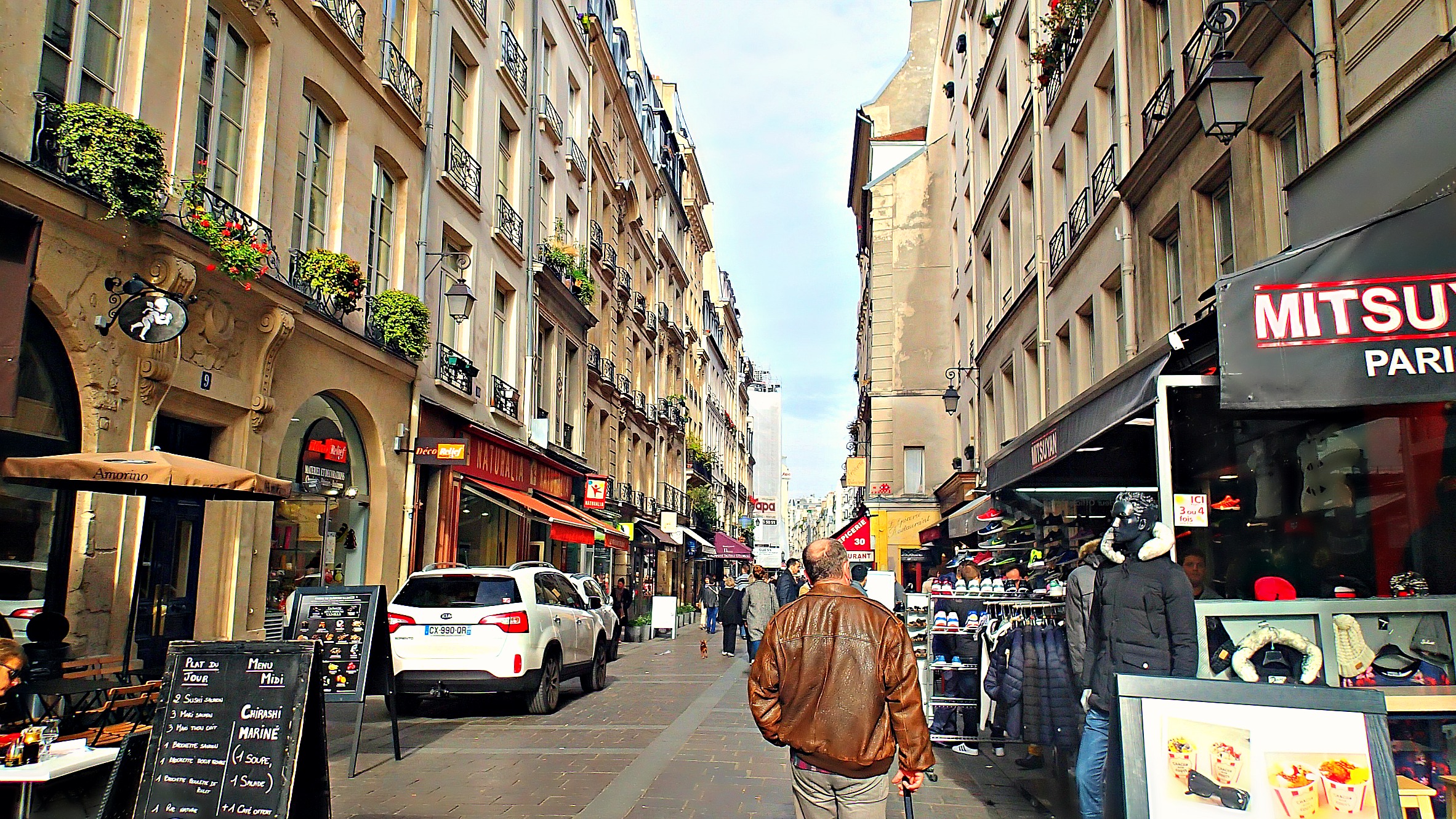 Good Morning! Bonjour!
Yesterday was filled with « firsts », and I'm sure today will be no different. I wanted to take a little time this morning to blog about my first dining experience in France, my first time walking in Paris, and my first time staying at a hostel.
Shortly after arriving at the hostel, Marie-Jeanne, from the Big Blog X took me to Chatelet. From there, we walked around searching for a a place to eat to have Le Déjeuner (lunch).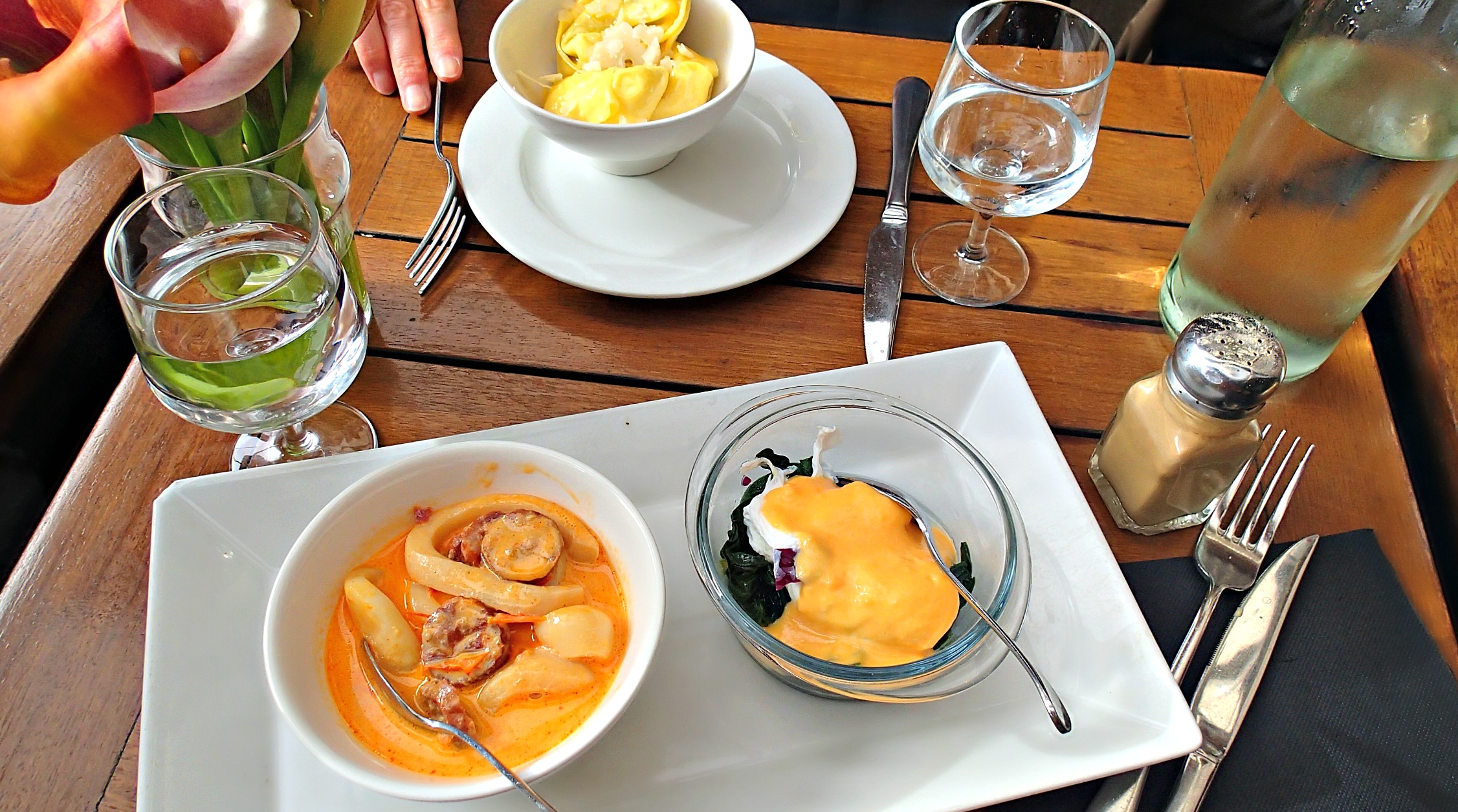 I'm used to blogging about the food I eat at restaurants in the States. Blogging about the food I eat in France is difficult. I had no idea what I was ordering. I picked up on some key words here and there, but it was still difficult. I was lucky to have Marie-Jeanne, from the Big Blog X hostel, with me. Today, I am going out to do some things on my own, and it'll all be up to me. The big mistake I made yesterday was not taking a photo of the menu. I'm sure some of you can help me out with getting these dishes right.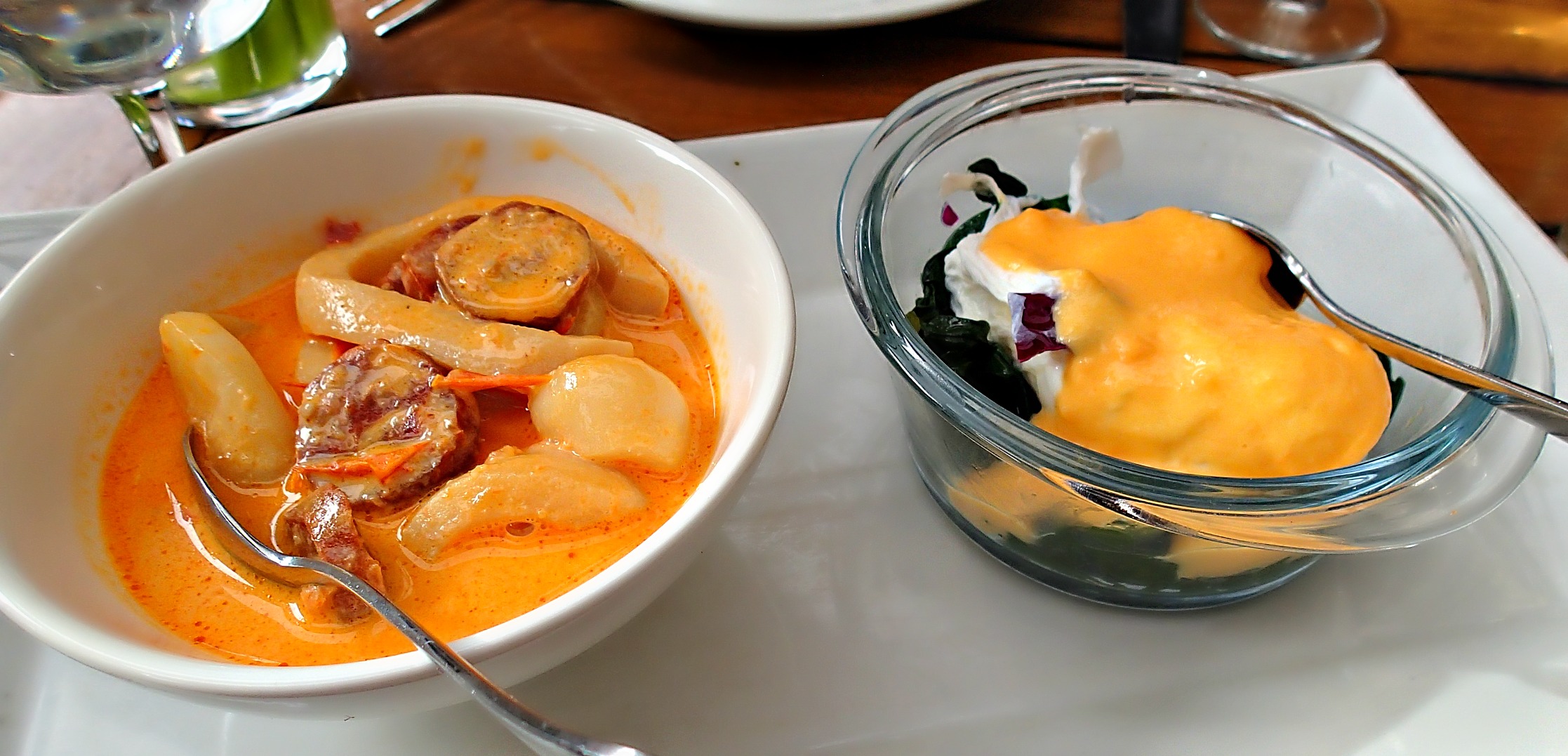 We stopped at La Fresque. We found an open spot outside and sat down. In the States, we don't find open spots, we find open tables. I couldn't imagine how someone would react if my friend and I sat down at their table back at home. On my right, there was a little old lady having dinner with her husband. It was hard keeping the words « hello » from coming out of my mouth. As soon as I sat down, I built imaginary walls on my left and right.
I could see that the waiter was super busy, so I tried to decide quickly and be open-minded to whatever I was ordering. I find it incredibly impressive how the waiter was taking care of the people next to us, while listening to our order, without writing it down, and it still came out perfect.
I ordered two starters (entree).
The first one was  a soup that consisted of large squid and sausage. The broth had a tomato bisque flavor. It was very rich and flavorful.
The second was sautéed spinach topped with a poached egg and some kind of cheese. Please forgive me for not remembering the name. It was my mistake for not writing it down. Hopefully someone can recognize it and leave it in the comments.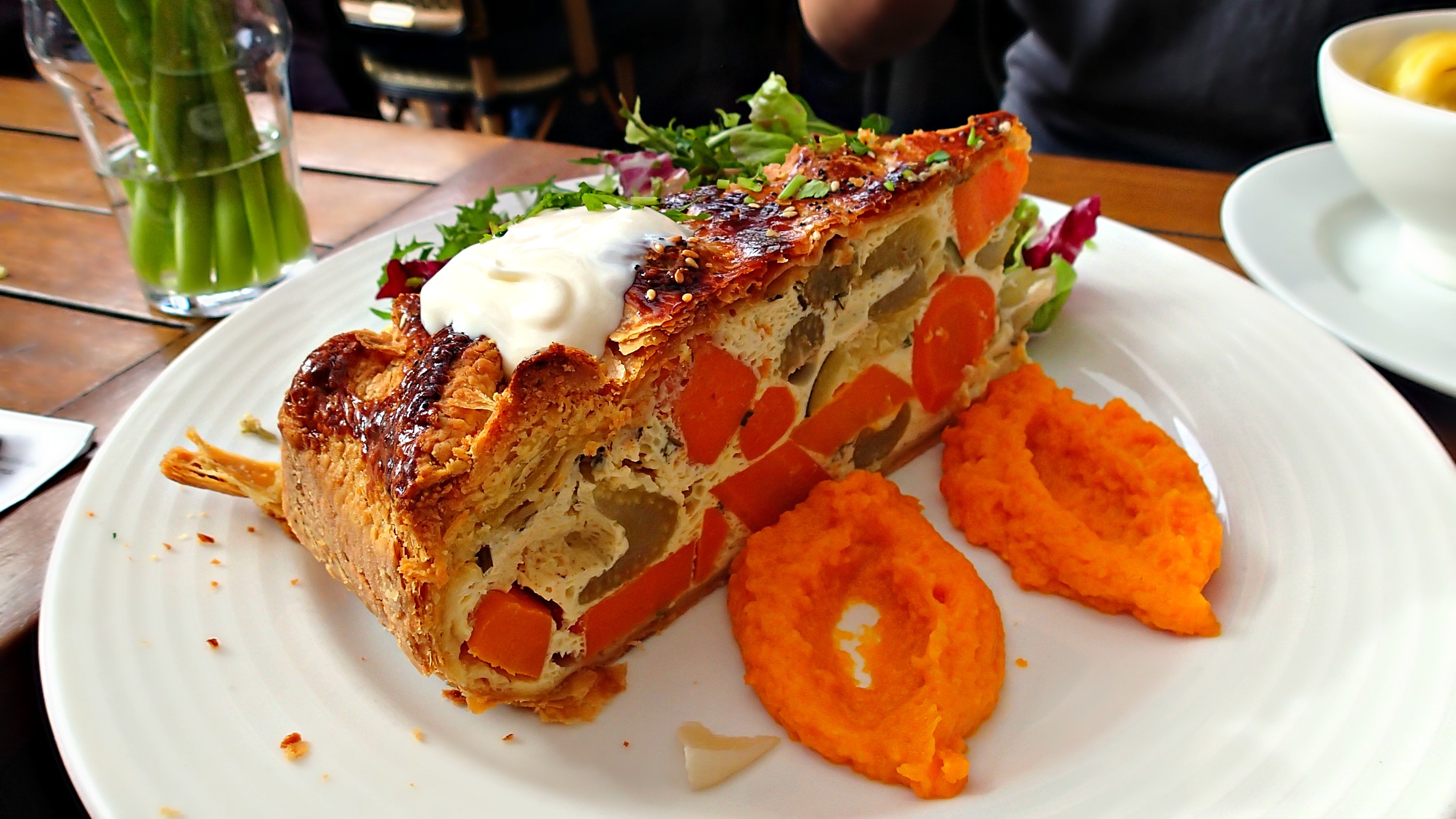 Marie-Jeanne ordered a Quiche and she let me try it. It was really good. We have them in the states, but they don't compare. The egg was light and fluffy. I love that the French cook their vegetables so well that they don't need many seasonings.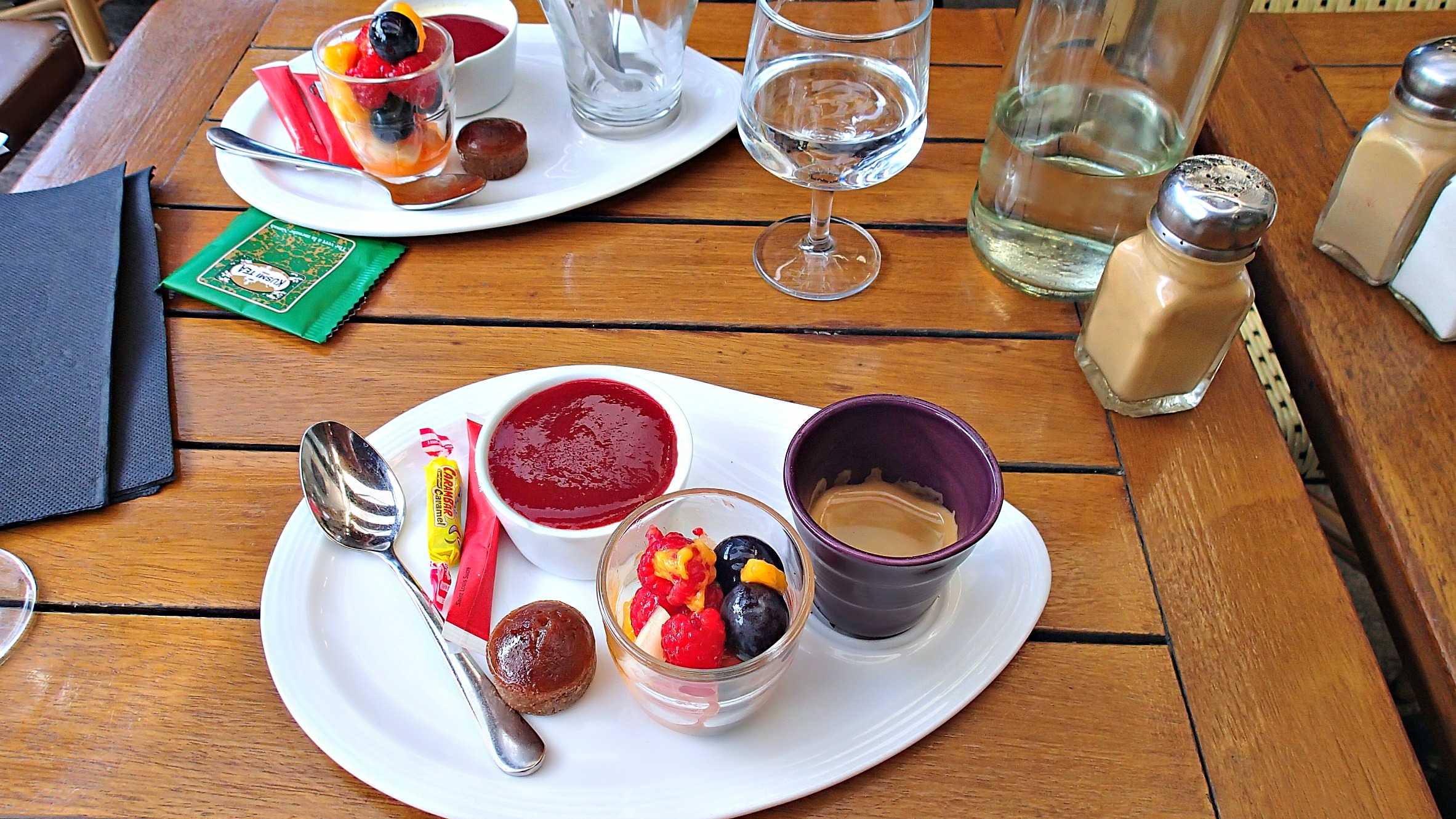 My favorite course was the Cafe Gourmand. It's meant for one person and never to share 🙂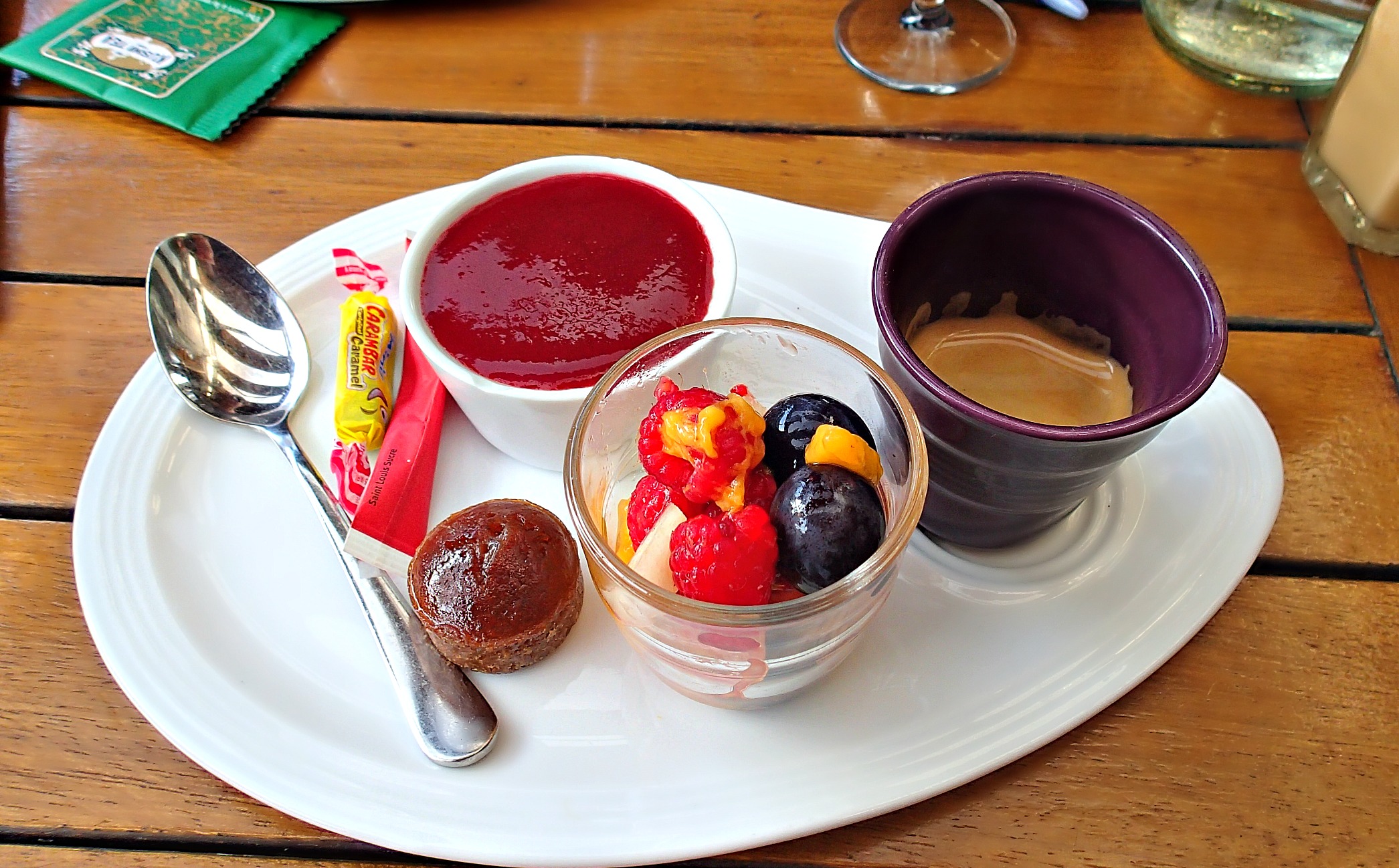 The cafe gourmand is a dessert plate that has a couple of mini desserts and espresso. Coffee is served as espresso after dessert. It doesn't come with milk and if you ask for it, you may not make your server very happy. I've been creating a taste for black coffee and espresso already.
I can't tell you what was on the plate, but I can tell you that it was really good!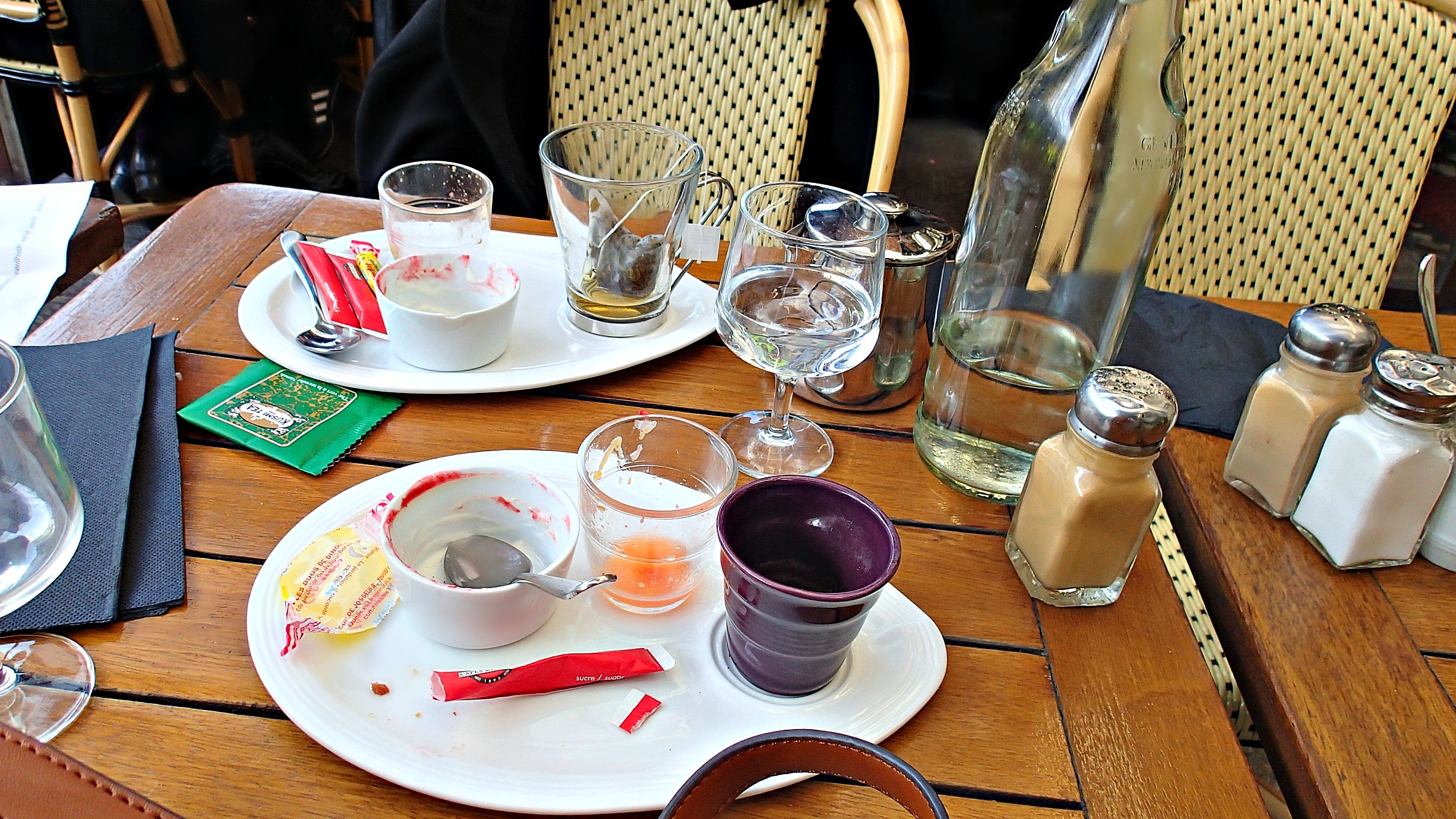 And then there was none. I had survived my first dining experience in France!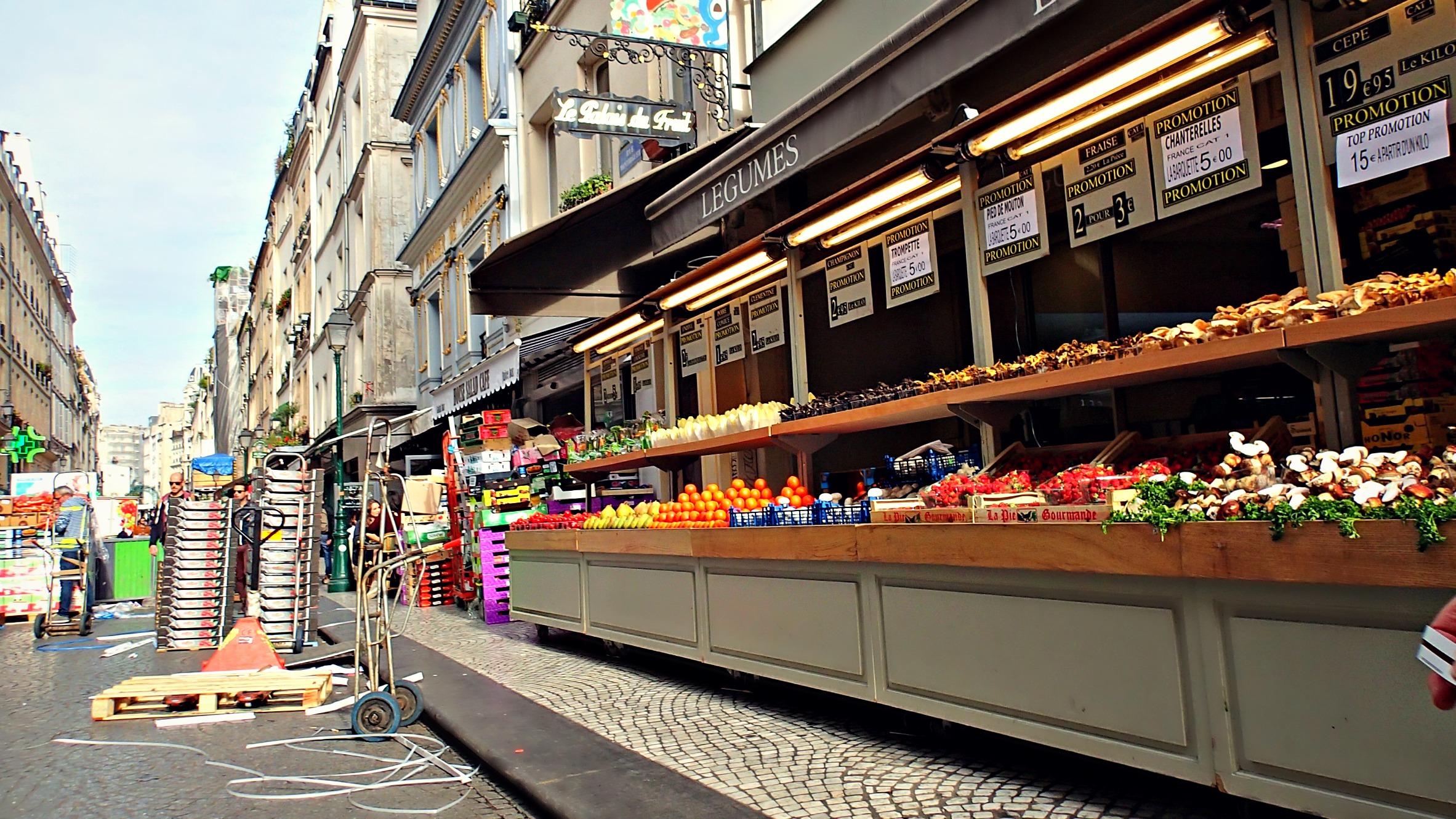 After our meal, we went out for a walk around Paris.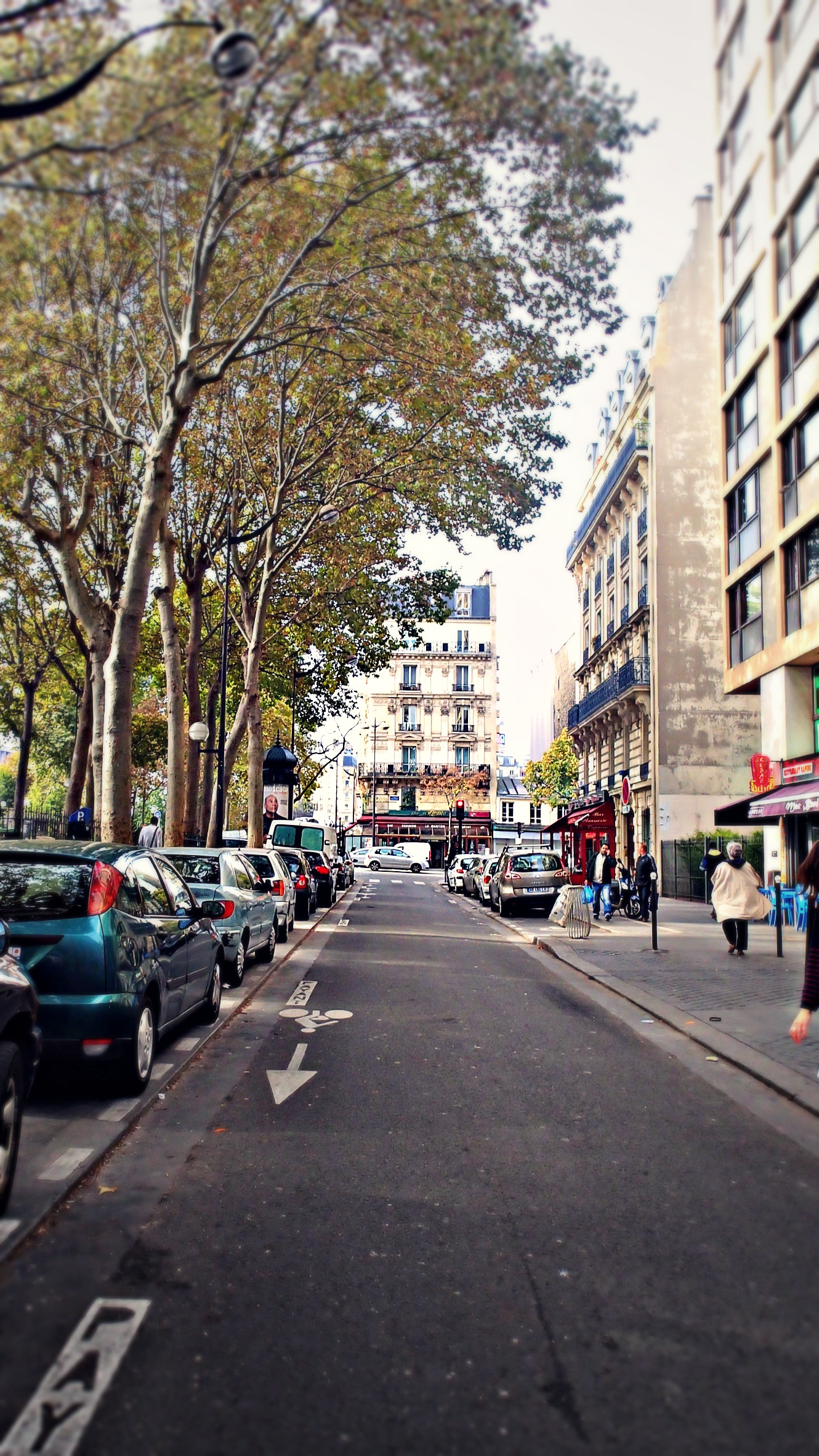 I'm still in awe over how beautiful things are here. I love how they preserve the history and character in the buildings.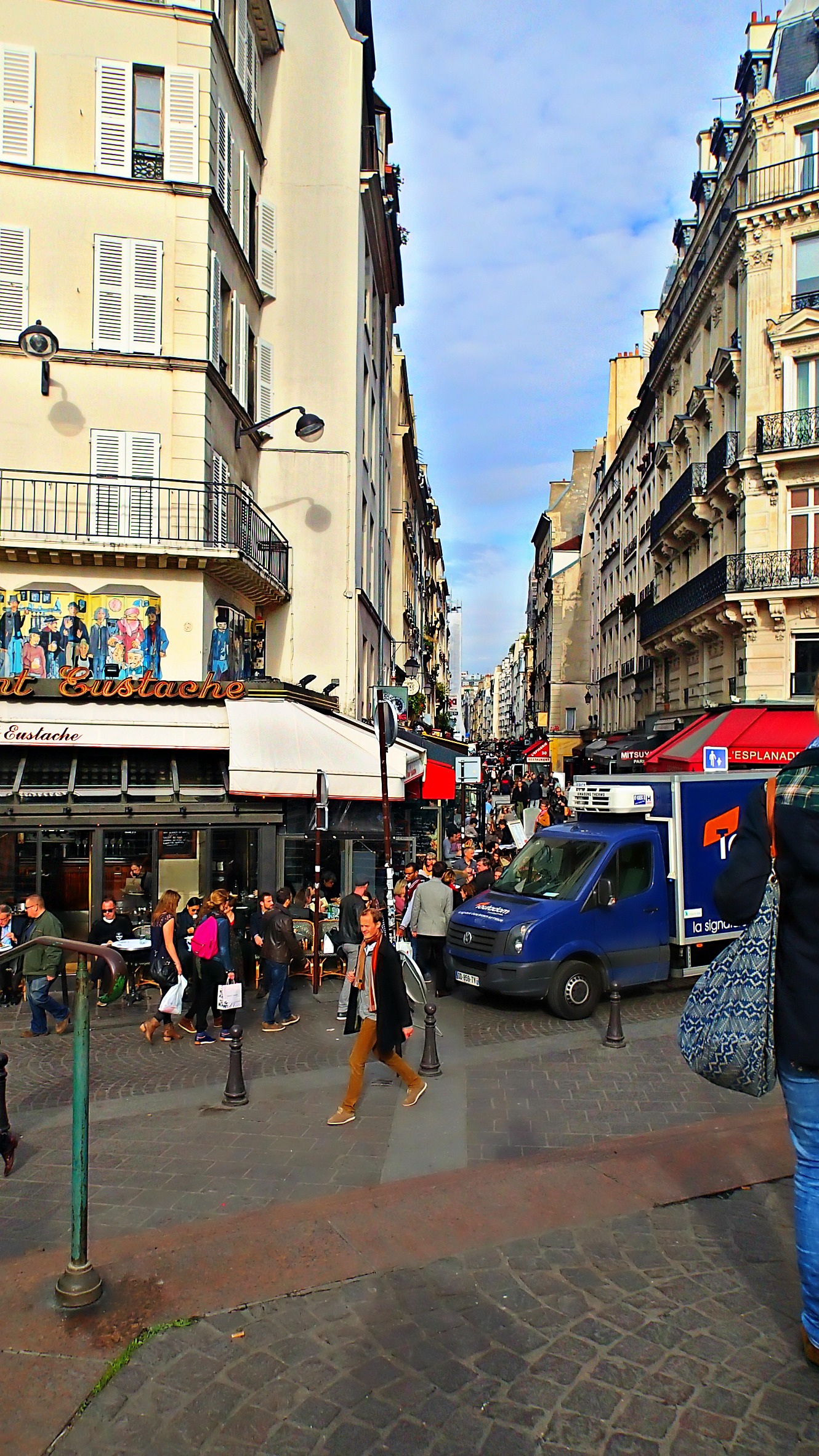 The streets were full of people, but it was lunchtime. Lunchtime is the biggest meal of the day and people take their time to enjoy a good meal.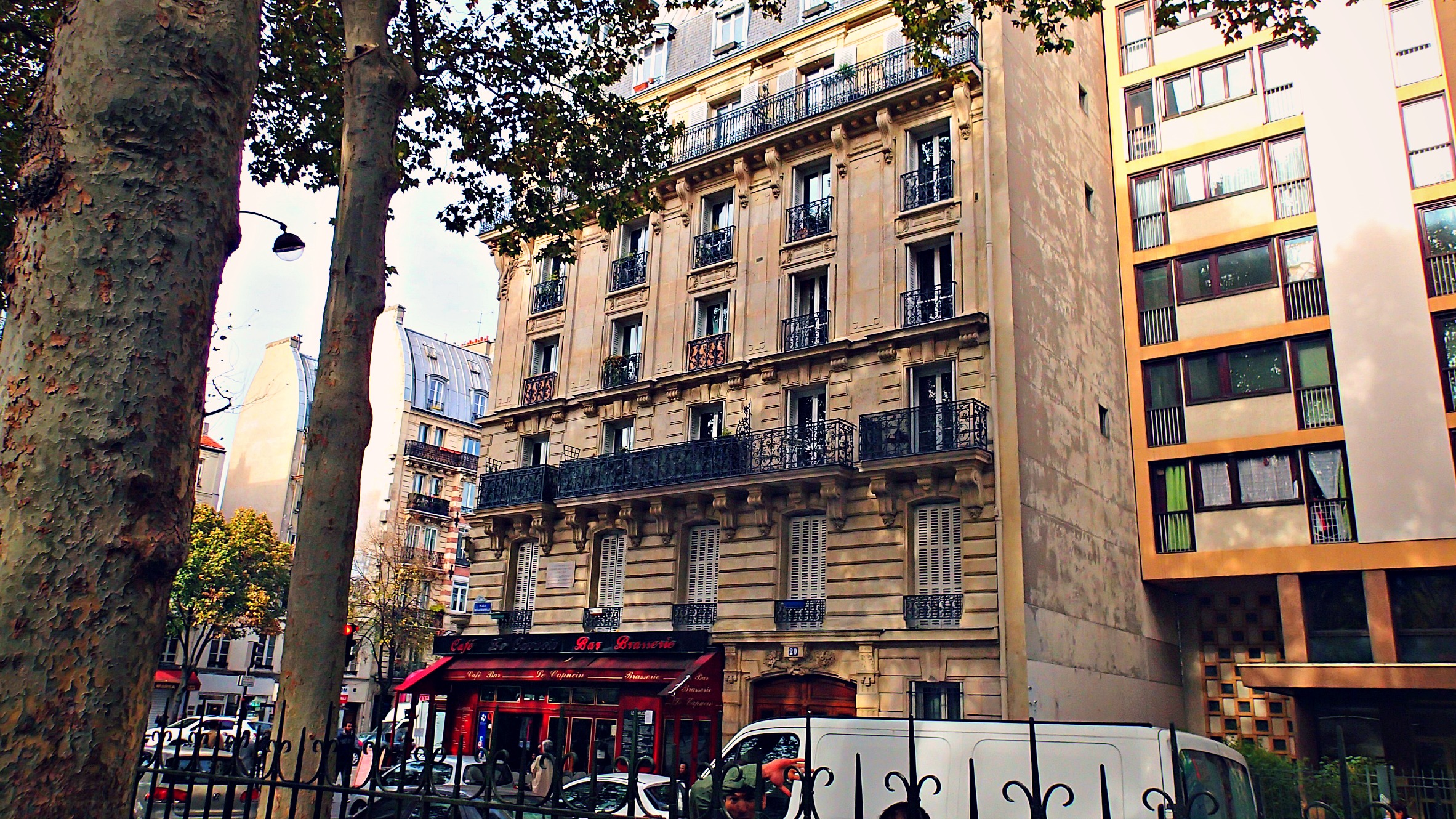 After walking, it was time to go back to the hostel. I was going on 30 hours without sleep.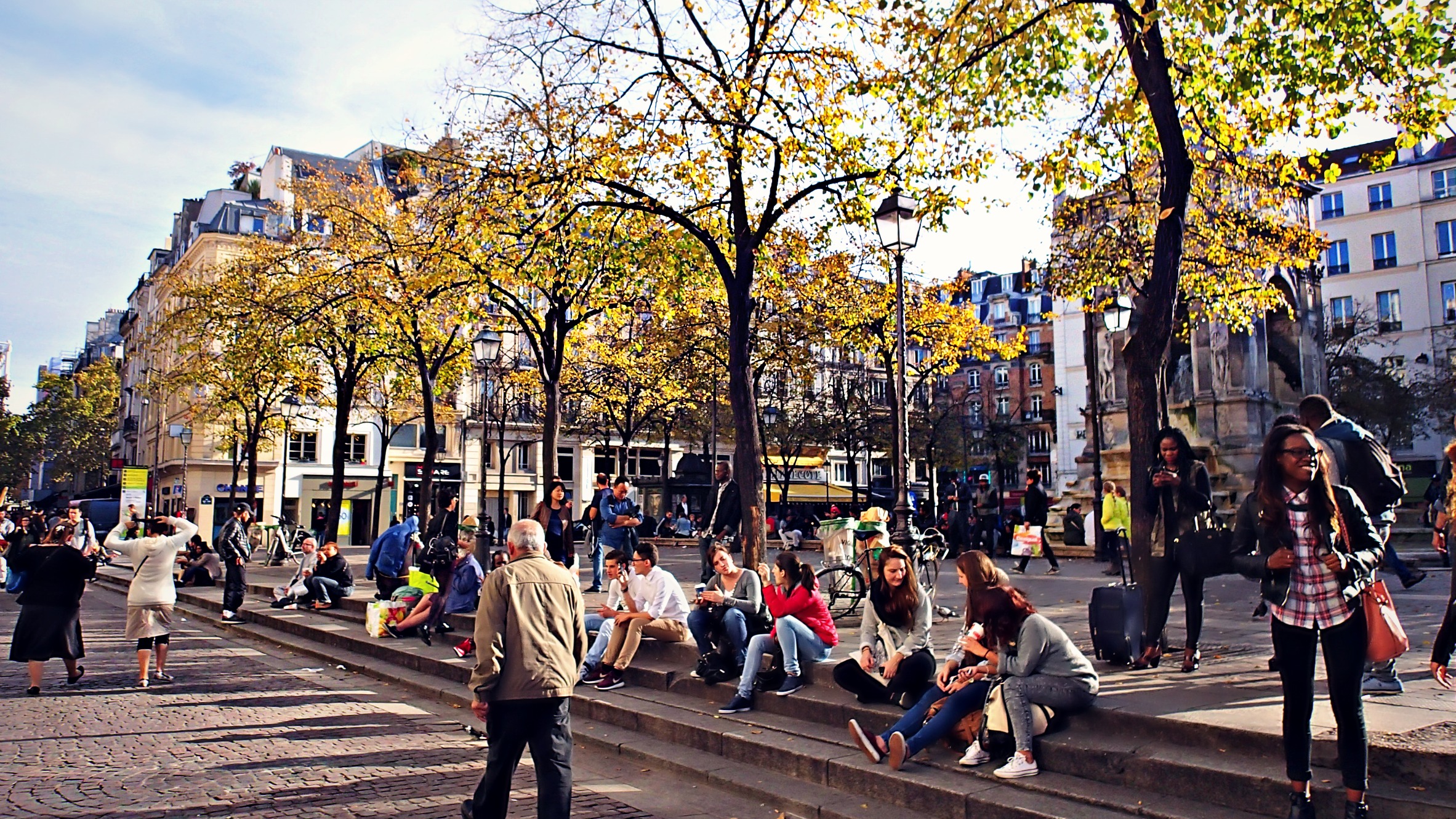 Today, I am going to do a bike tour, visit museums, and go on a boat ride on the river. That is if my luggage arrives soon.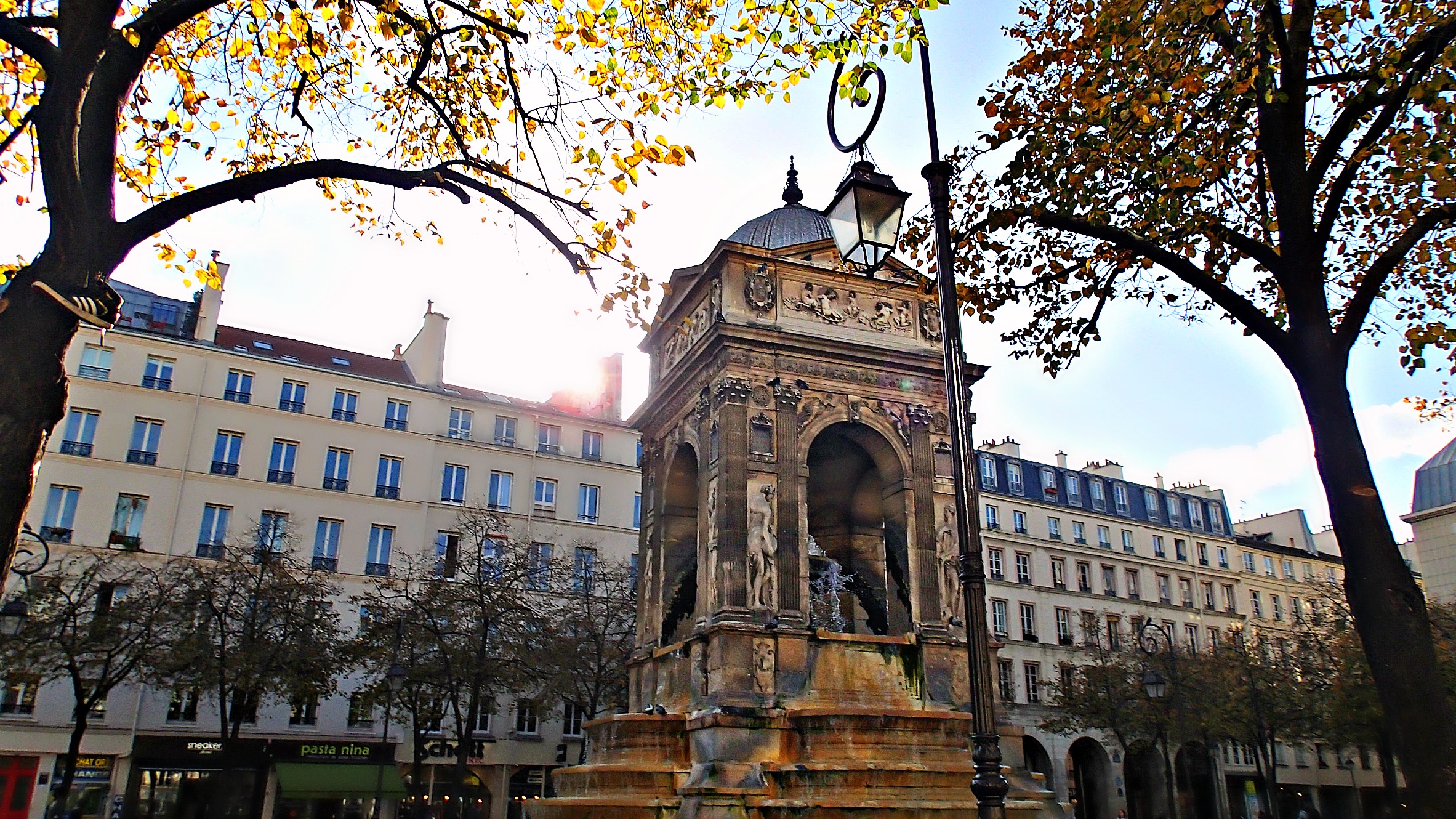 I can't wait to go out in the city and take photos today.
The city is just screaming « snap me. » with all of the character. Even the trees are capturing.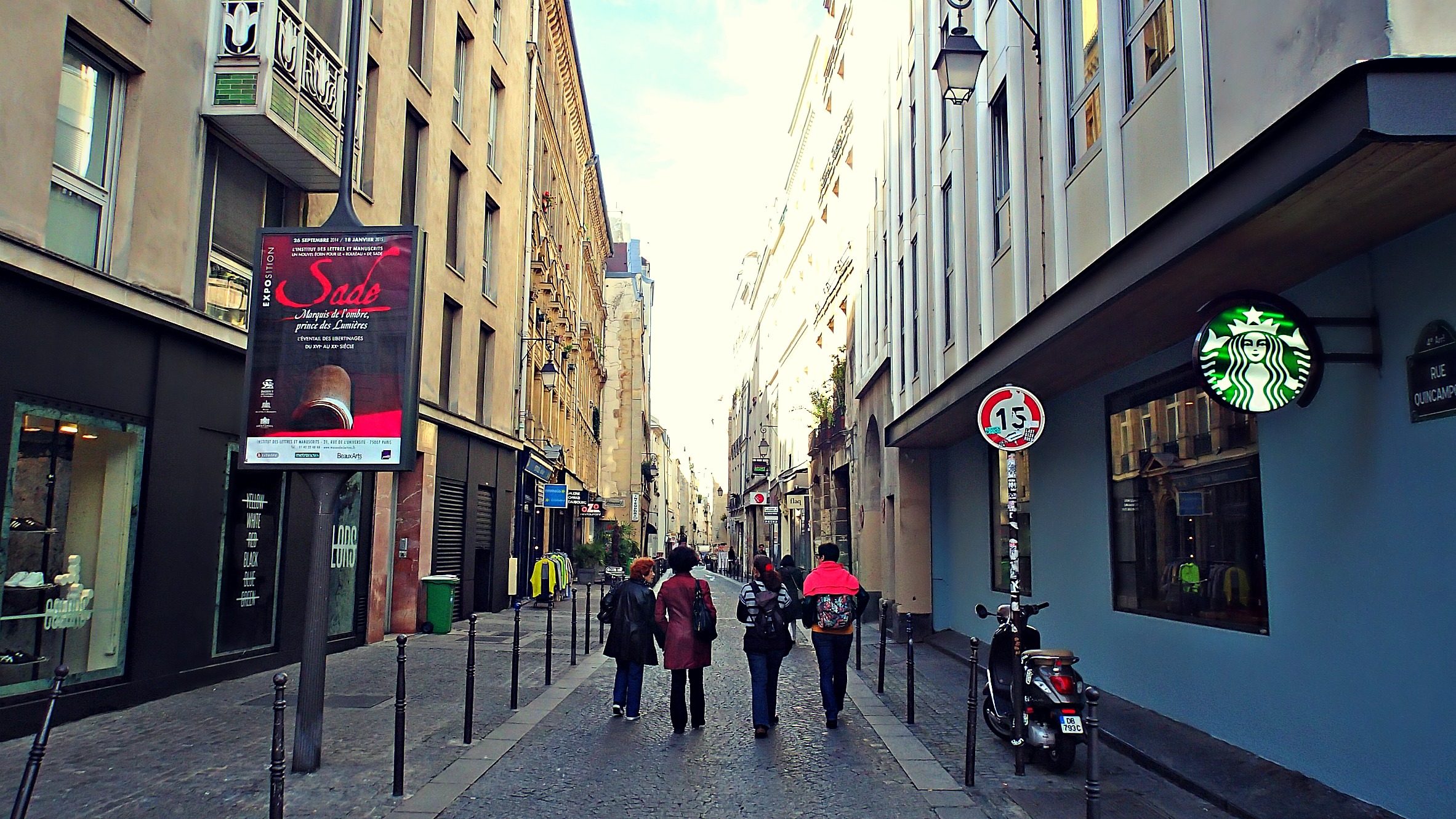 Hey! I even found Starbucks. I have to go in there today to see if they have the traveling mugs that I collect.
This was incredibly sad, but cute at the same time. I just wanted to snuggle that puppy .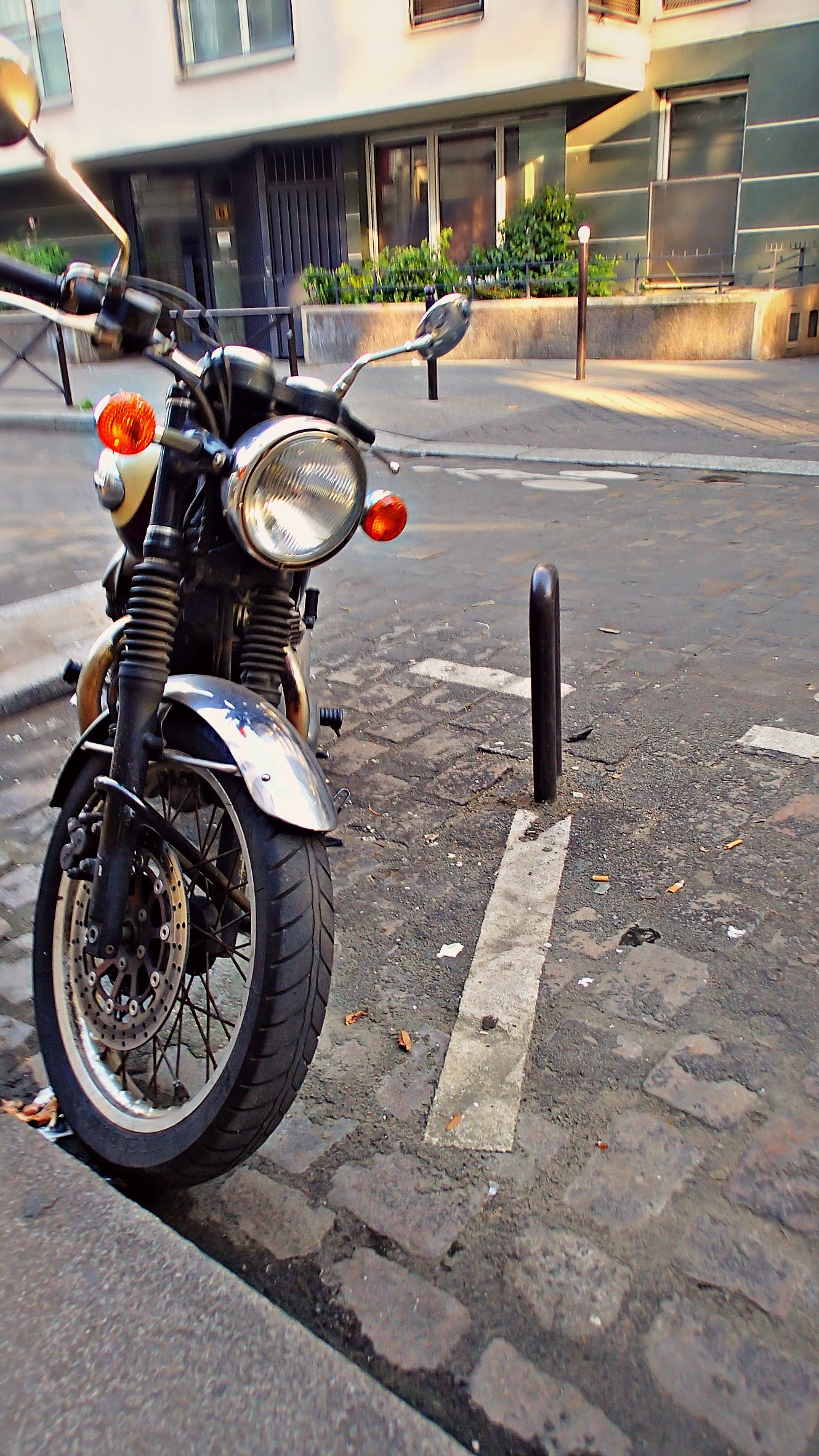 I thought the bikes were just in the movies, but I guess not!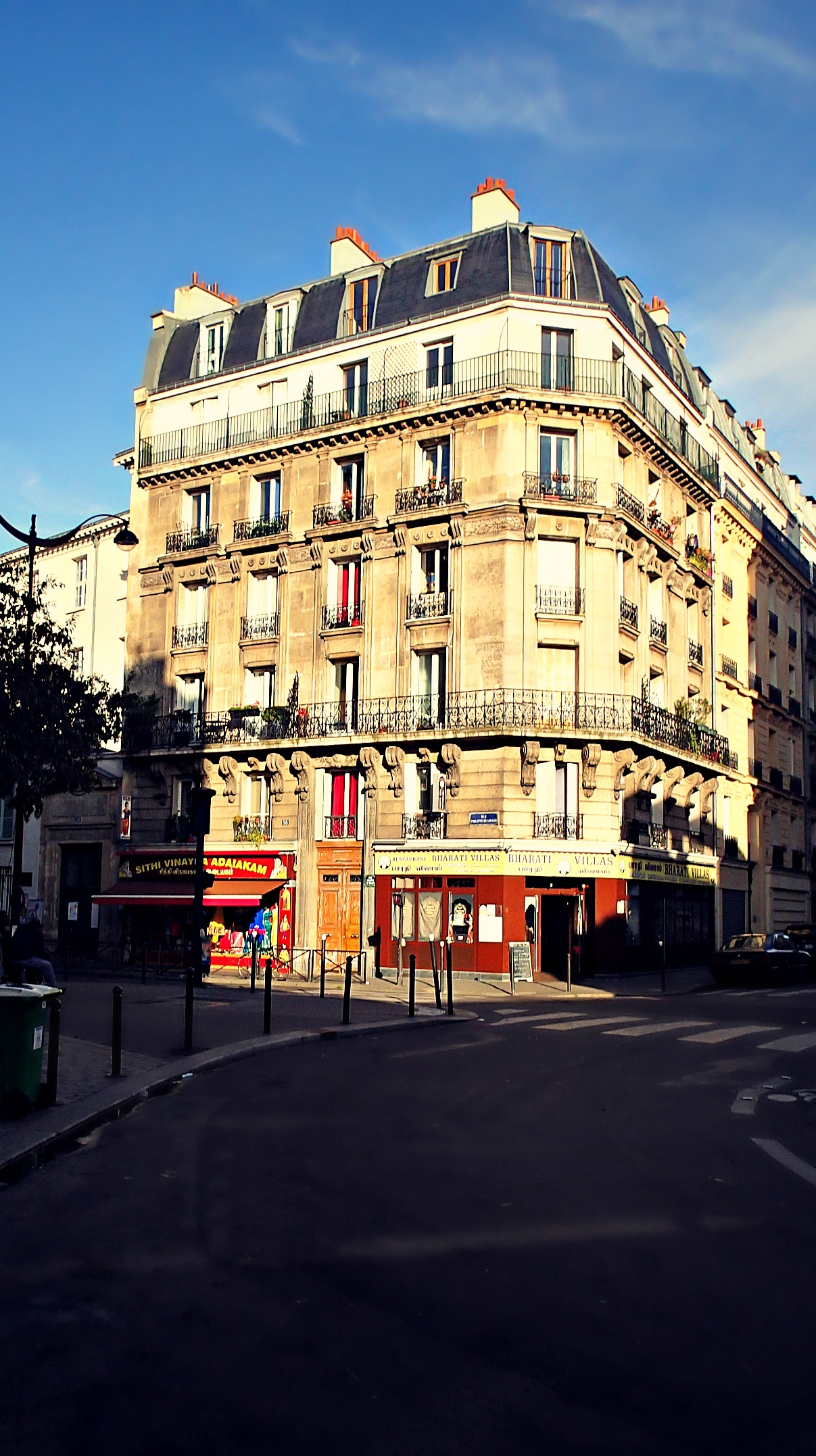 This is on the route back to the hostel and it's a beautiful walk.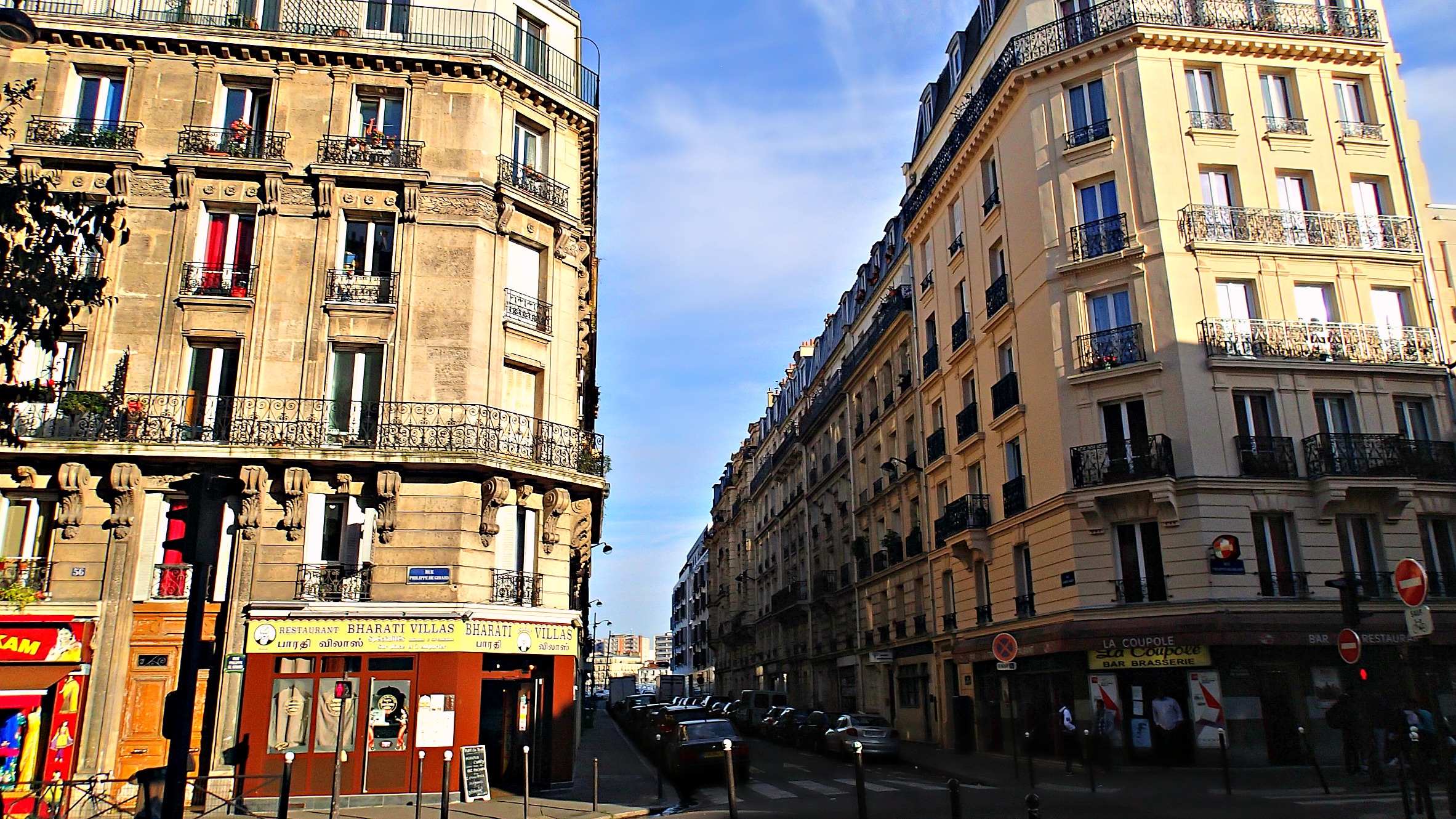 Now, lets just pray my luggage makes it here!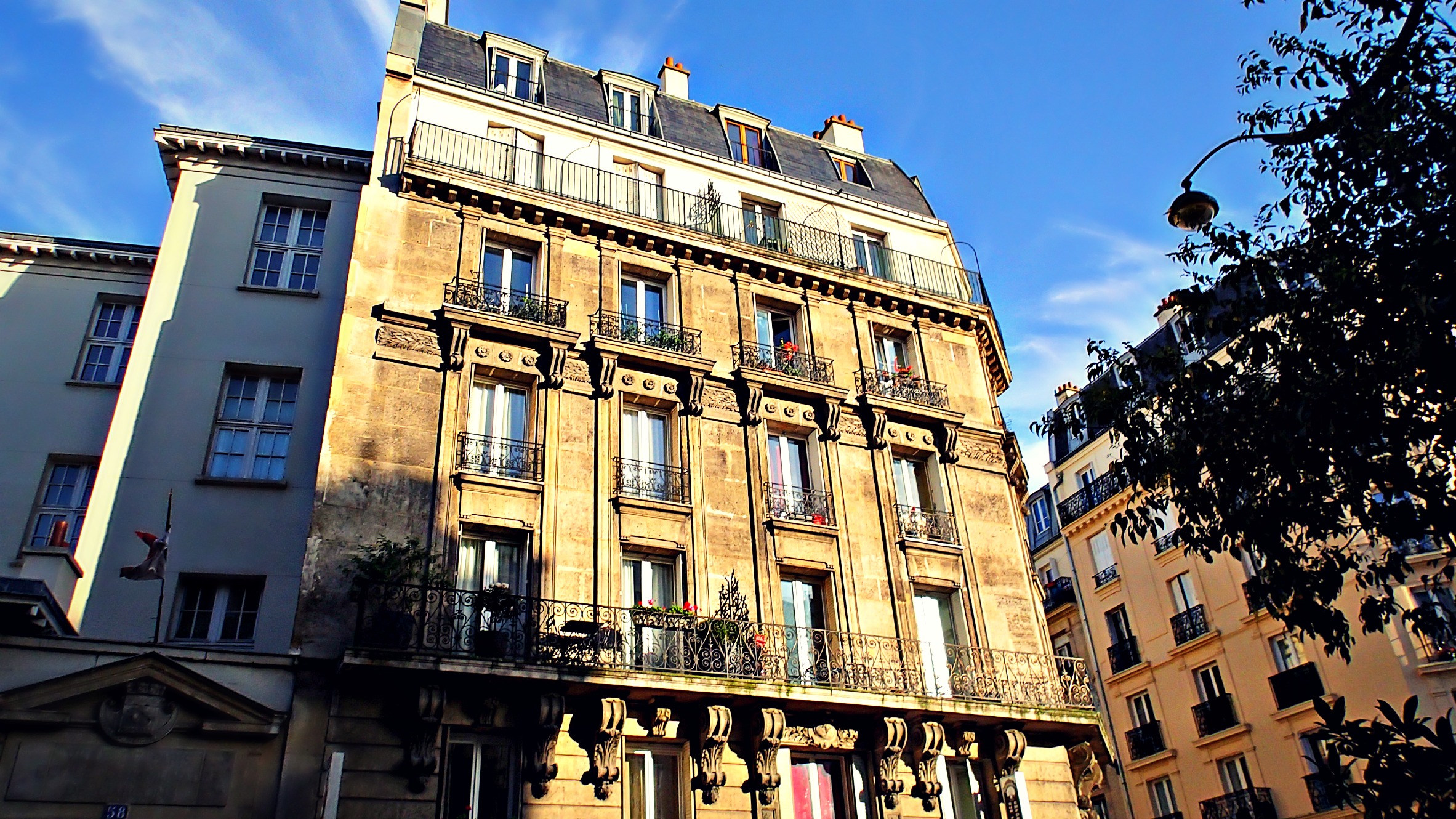 xo
Taralynn